The Art from Tribal Patterns
About Tribal Patterns :

I take free pictures from various websites then combine it with my sense of art.

As you see, in my examples of tribal brochures, I use many tribal patterns. I know about tribal from people who use tribal tattoo on their bodies. I like Tatto especially the Black Tribal Tattoos. I try to use Tatto pattern in my art brochures. I hope you all like it.

Tribal pattern which are used in my brochures, have changed, their image are becoming soften than the originals. Some people like it, others maybe not like...

I think the art itself have so many image and meaning, it's depend on the creator. The art creativity are mostly reflected the creator image. it is very amazing... to see one picture can reflect so many images.

***
Religious Arts

The Art is built based on religious signs or marks.

Nature Arts

The Art is taken from the nature forms like flowers, trees, leaves.

Animal Prints

The Art is captured based on the animal behavior. Most of the art is looked fierce.
Powered by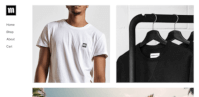 Create your own unique website with customizable templates.